Our Team
At Risen we aspire to meet your health needs related to sports injuries, nutrition, mental health, along with work and motor vehicle sustained injuries.
We believe in working together for a healthier you…. this is our team.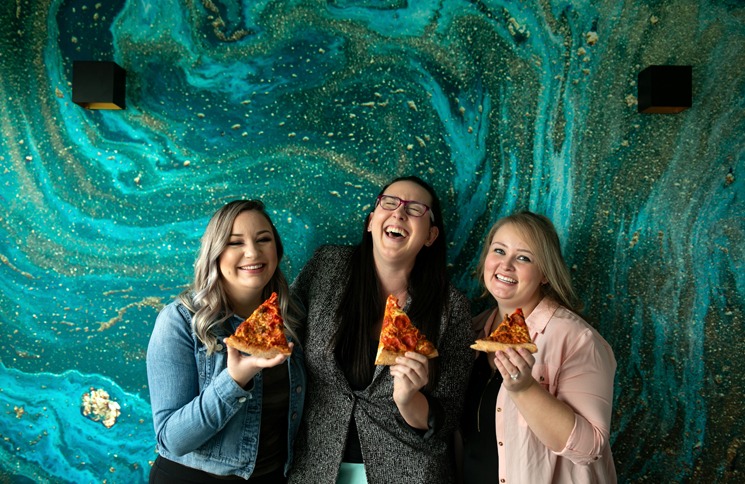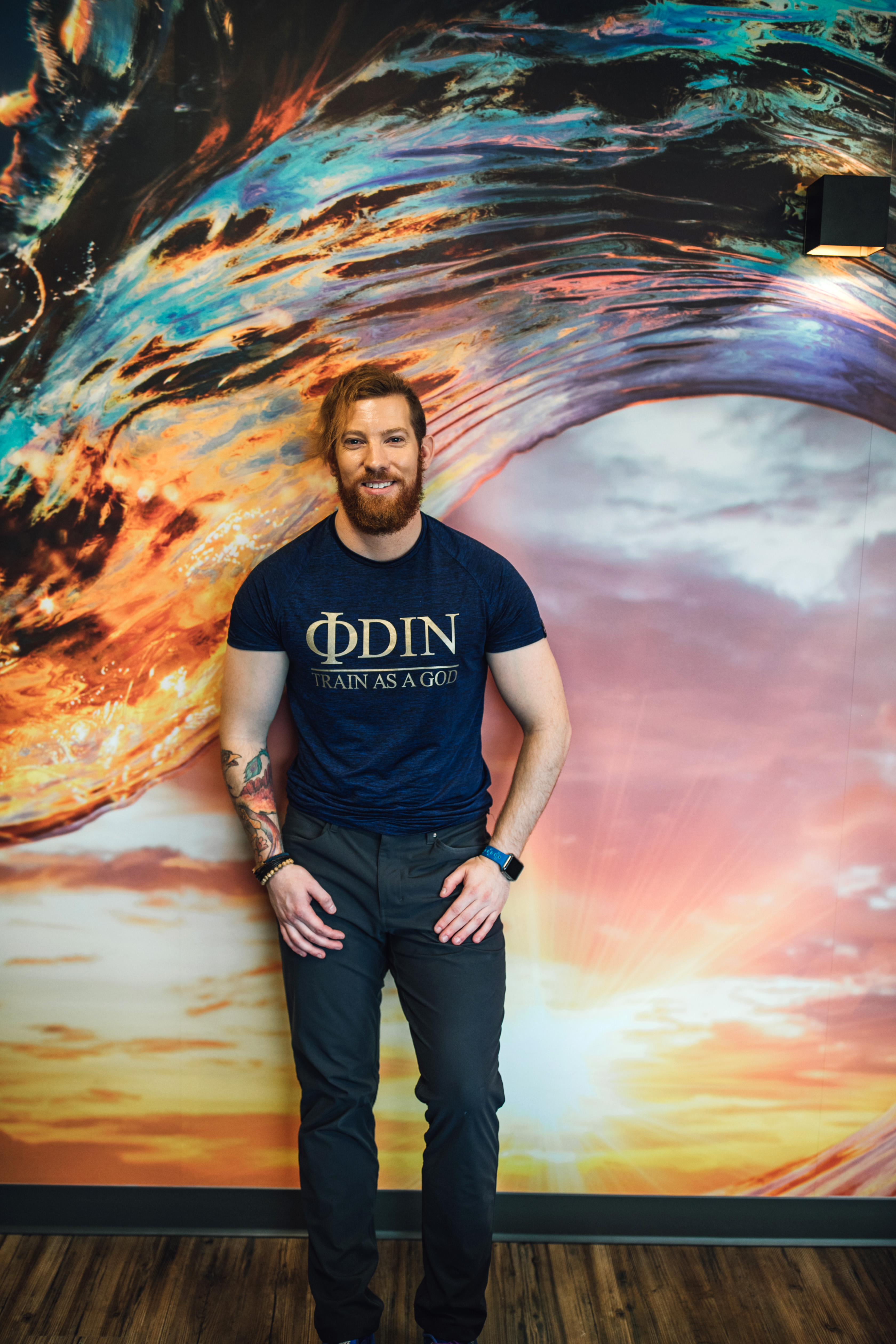 Nigel Bauer
Registered Acupuncturist/Owner
Bio - Read More...
My journey began more than ten years ago, before my schooling as an acupuncturist. Though never diagnosed, I dealt with depression, insomnia, and acne. My self esteem and self confidence was low, I didn't feel comfortable in my body, and I felt lost. Being frustrated with our medical system, and driven with a need to find some direction in my life, I came across the acupuncture program offered by the University of Grant MacEwan. Enrolled in 2009, I immediately fell in love with the teachings and started to make many changes to my lifestyle.
To this day, I still strive for optimum health. My depression (and anxiety) rarely shows itself, my sleep is drastically better, and my skin cleared up. Then, my journey came to a screeching halt at the end of 2015, when a health scare shook my world. I found myself in the emergency room after Christmas, and even spent a night there over New Years. I thought I was having a heart attack, having only turned 29 that December. What it turned out to be was inflammation of my pericardium which was putting pressure on my heart. This incident also lead to me learning that I had a congenital heart defect. It was an eye opener, and really put my life in perspective. Due to the trauma, I began my fight with anxiety. Though it took me half a year to recover, I came back stronger than ever.
I started Risen to create a positive environment in which all can grow and achieve their goals, be it physically, mentally, emotionally, or spiritually. My whole journey up until now has been about personal growth and healing along the way, and I'm not about to stop. I wanted to bring that same energy into this space. For me, a big outlet for my physical, emotional, mental, and spiritual well-being has been my Kwoon at Silent River Kung Fu, and my Box at Wicked Wolf Crossfit. Both have taught me the lesson that small acts build-up into big results. By putting in the work, even just a little bit at a time, you will see great change. Another lesson I have learned, is that even when we get stalled by whatever life throws at us, we have the capability to learn and grow, and adapt to keep moving forward.
So, be it your first step, or one-hundredth step, I want to help people achieve their goals, and live a happier and healthier life; and to bring out the maximum potential that our incredible bodies have.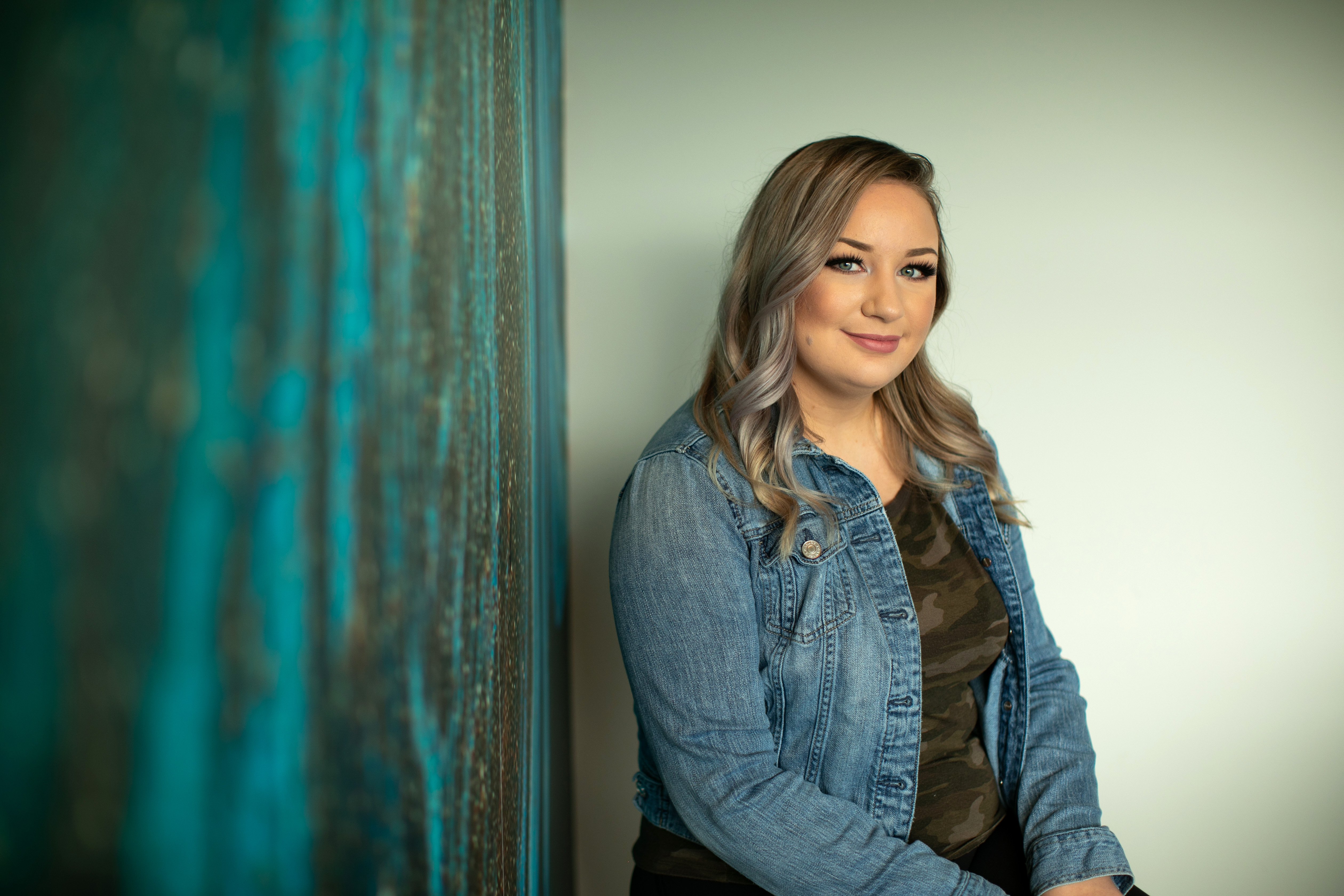 Megan Tyschuk
Registered Massage Therapist
Bio - Read More...
Hey there, I'm Megan!
My love for health and wellness started when I was quite young. I injured my back as a kid and had to face one of my biggest fears. Getting a massage. Well, turns out, it wasn't as scary as I thought it was going to be and I promptly fell in love with health and self care.
I played baseball for many years and became a ballroom and Latin dancer shortly thereafter. Becoming a full time athlete led to many injuries. Rehabilitation has been vital in my own journey to living a healthy life. My goal is to contribute to the health of people around me through massage.
When I'm not working, you can find me paddle boarding in the summer, staying warm inside during the winter, or feeding my slight addiction to sushi.
I look forward to meeting you!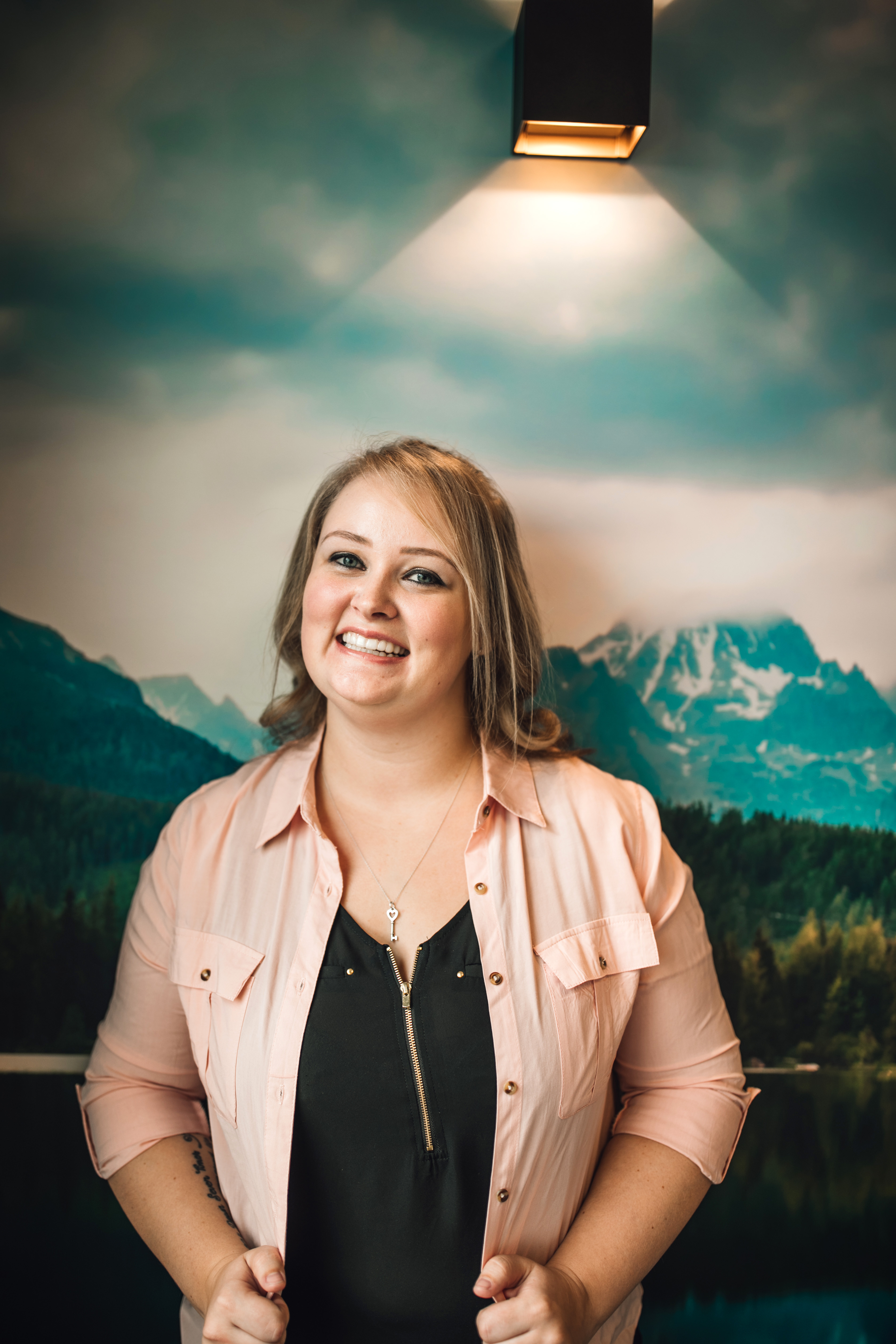 Sarah Heinz
Registered Massage Therapist
Bio - Read More...
Picture this! Five young kids on a family farm just north of Onoway, thinking that they are smarter than their parents and tougher then the animals. Many cuts, scrapes, bruises and a few broken bones ensued during the years. Fast forward to today I've now learned how to fix those injuries but I've also learned that the animals are tougher and maybe the parents are smarter.
When I was 11 years old my grandmother's health started to declined and she needed around the clock care. My two oldest brothers and myself took turns watching and helping her on the weekends, this guided me to my determination to be in the health care field. I graduated from MaKami College as a Registered Massage Therapist in May 2017.
I have seen the benefits of regular massage with my mother who suffers from chronic pain and also myself with a sudden and temporary TMJ pain after I had jaw surgery in the fall of 2017. I learned how interconnected all the parts of our body are, a simple headache could be a symptom from poor posture and muscle tightness.
Massage is a field of never ending learning. My goal is to encourage and uplift everyone by naturally balancing the body, the mind and the soul on the road to their recovery.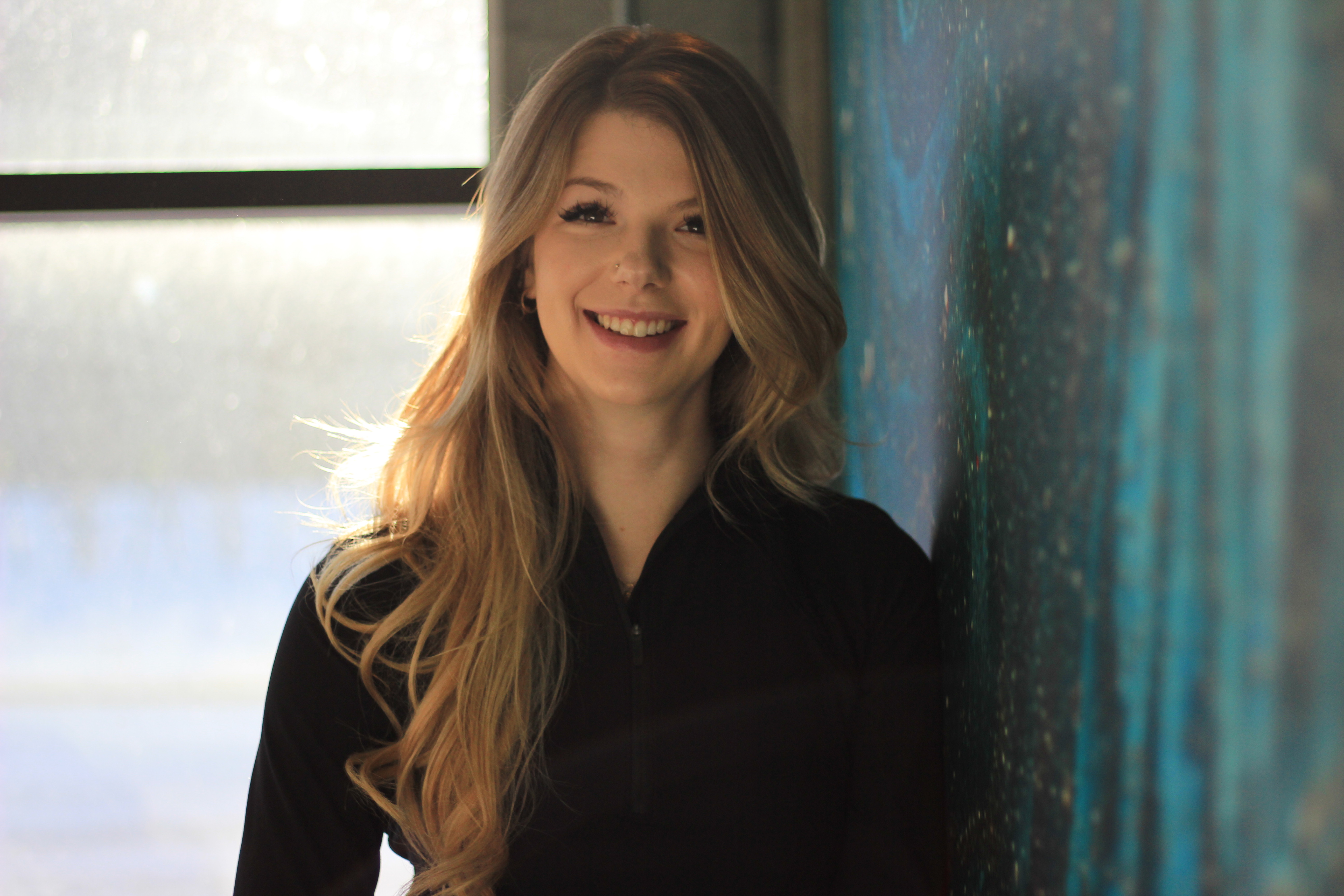 Deanna Bayak
Registered Massage Therapist
Bio - Read More...
Hey, I'm Deanna!
I have been practicing massage since 2016, having graduated from a 2200hr program at CDI College.
I have training in many different modalities such as PNF stretching, Sports massage, Cupping, Relaxation, Therapeutic and Deep Tissue massage.
I grew up playing all kinds of sports where my motto was 'Go hard or go home', which I learnt the hard way that even your body has its limits. After going through my own rehabilitation journey, I decided that I wanted to be that person to help others get back on their feet and continue their journey forward.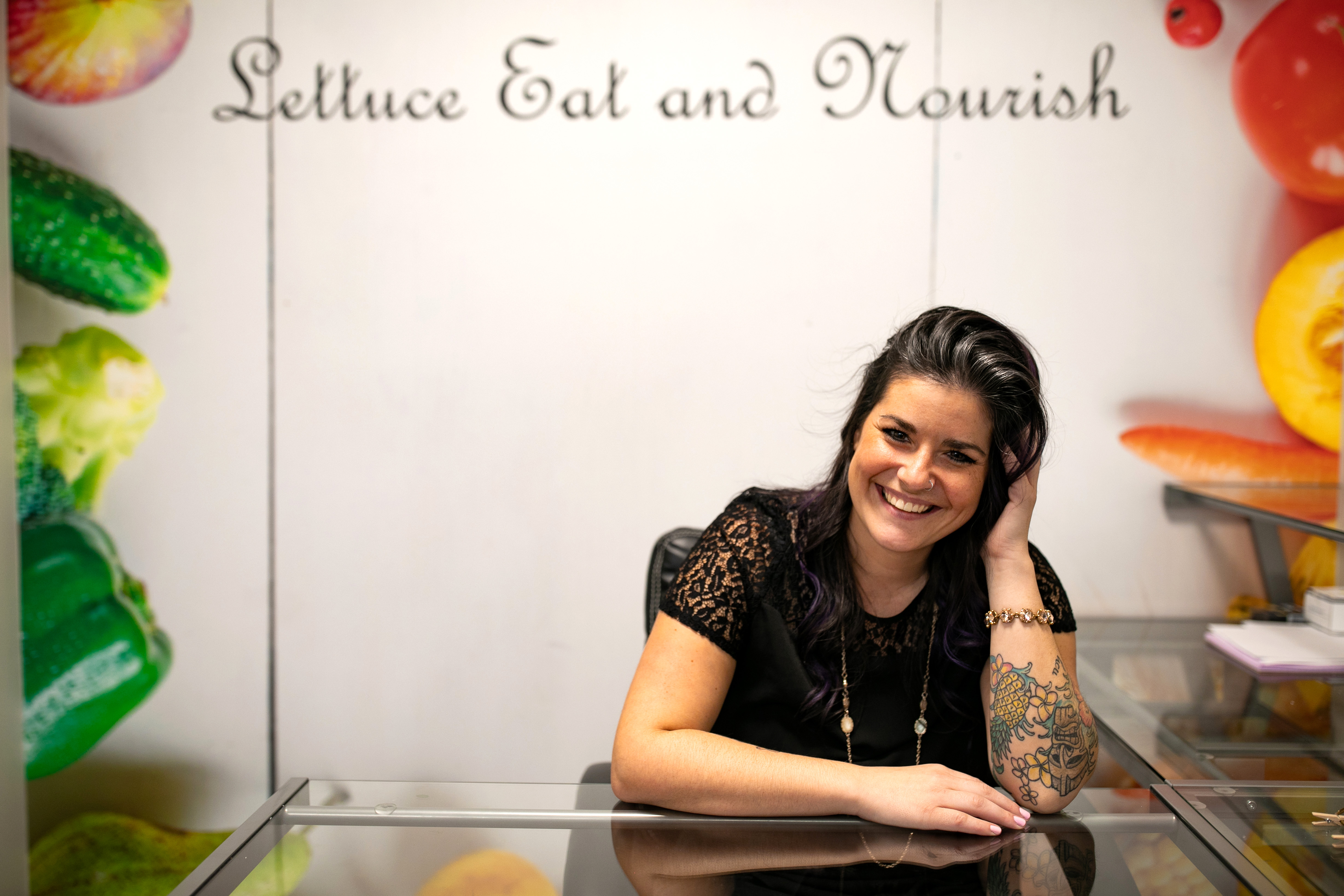 Hilary Petersen
Holistic Nutrition Consultant
Bio - Read More...
In 2013 I decided to quit my career in the event industry and go back to school to study my passion – nutrition. As much as I loved working with events I was always trying to plan my day around workouts, my desk had its own snack drawer, and the fridge was filled with my many Tupperware containers to make sure I always had healthy, balanced snacks and meals available at the first sign of hunger. I had been searching for what felt like the "right school" for me on and off for over a year. One day on a lunch break I finally stumbled upon a school that offered everything I wanted to learn; not a calories in vs calories out program, but a school that offered to teach its students about nutrient density, how the body functions, how to bring balance to all bodily systems, and most importantly how to get to the root cause of ailments in the body – not just to mask symptoms. I had some health concerns of my own that hadn't been resolved through exercise and what I thought was proper eating for my body.
By completing my schooling I was armed with the tools to bring my body back to balance, how to build more muscle, and how to safely lean out – this was important to me for my own athleticism as well as my health. I also fully understood how important nutrition is to the body – how your health and wellbeing is largely based upon your nutrition and that the food you eat can either help to fight disease or be setting you up for disease processes to occur in the body.
Upon completing my schooling I began my own nutrition practice, signed on as a contractor with a new and soon to be busy clinic after 3 months of beginning my practice, and was also offered a teaching position, to be a case study marker, as well as on the board of examiners all through the schooling I had completed – what an amazing experience! Being the knowledge-hungry person I am, I also began working at 2 supplement stores – one sports based and one health and wellness based- which furthered my knowledge of supplements even further. Having had a baby in February 2017, I did adjust my work schedule.. BUT began working again (with my baby always by my side/in a baby carrier) when my baby was only 4 days old – I guess you could say I am passionate about what I do!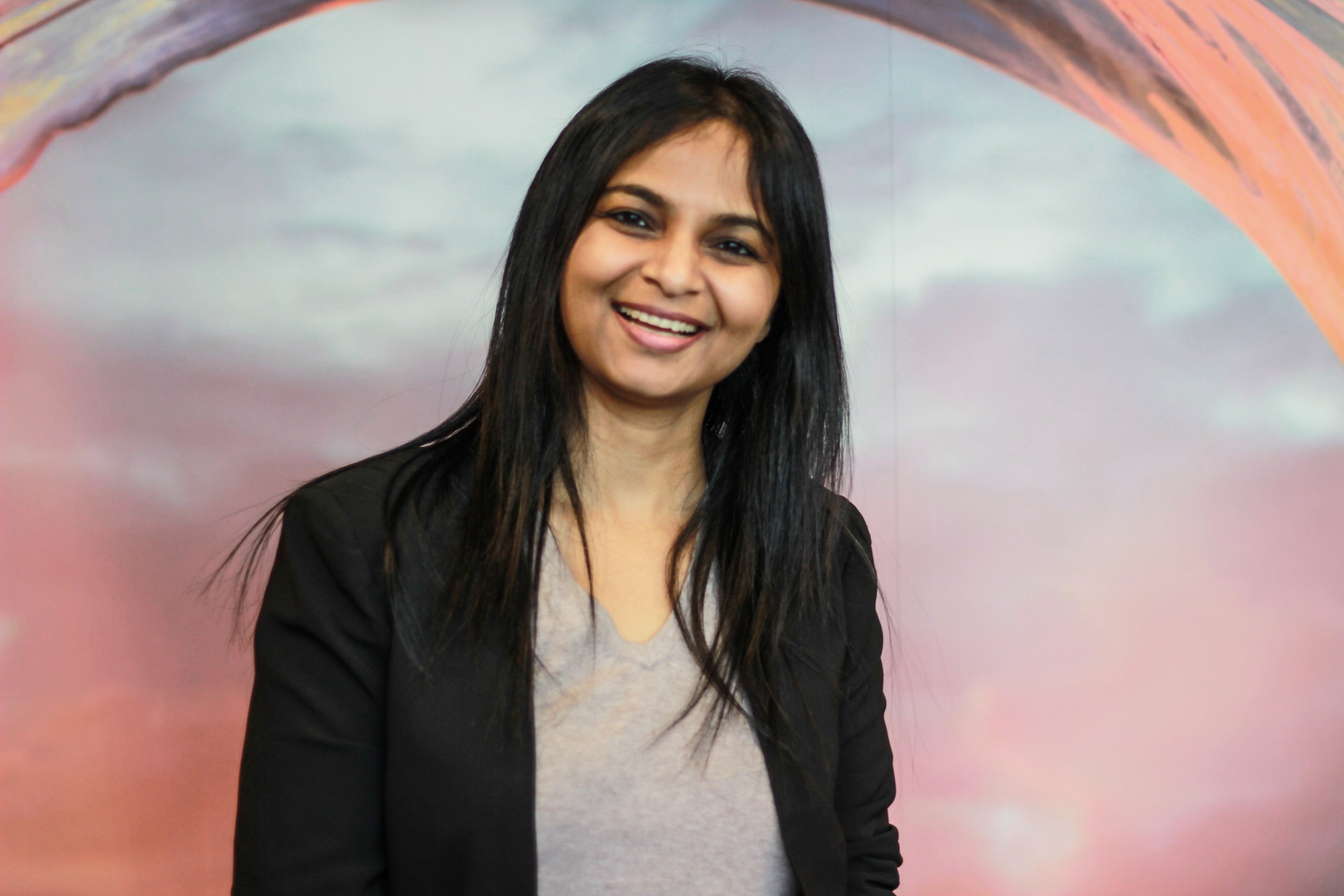 Anjali Sarna
Registered Physiotherapist
Bio - Read More...
Good day all!  My journey as a Physiotherapist though super eventful has been thoroughly rewarding.  Born and Raised in New Delhi, India I moved to United Kingdom for my post graduation where I specialized in Neuro Musculoskeletal  Health care.  With an overall work experience spanning over 10 years, I have worked in both Clinics and large specialty Hospital since graduating with a special interest in Orthopedic/sports injuries. I recently completed Mckenzie (Lumbar spine), Level 1,  Acupuncture & Dry needling (Intro) and SFMA (Selective functional movement assessment) courses.
One of the most spectacular aspect of my profession is that  I derive my motivation from the very challenges I face at a daily level.  As a physiotherapist it is so fulfilling and satisfying  when you see your patients regain their lives back because of your efforts. Every Job profile involves some end result  for the efforts invested, but for a physical therapist the  result can be as amazing as a young soccer or hockey  player recover from a bad injury which could have had a long term impact on his active life.  I consider myself fortunate to have this opportunity to truly make a difference in someone's life every single day through evidence based treatments. I have very keen interest in Meditation and Yoga.  Meditation is one of the most beautiful and relaxing and 'under rated' wellness activity known to us.
I always look forward to improve my skills as a top therapist and have future aspiration to set up a charity organisation in underdeveloped country to improve health awareness. Presently, I am truly delighted to be at Risen,  and I hope to make a positive contribution to this awesome clinic.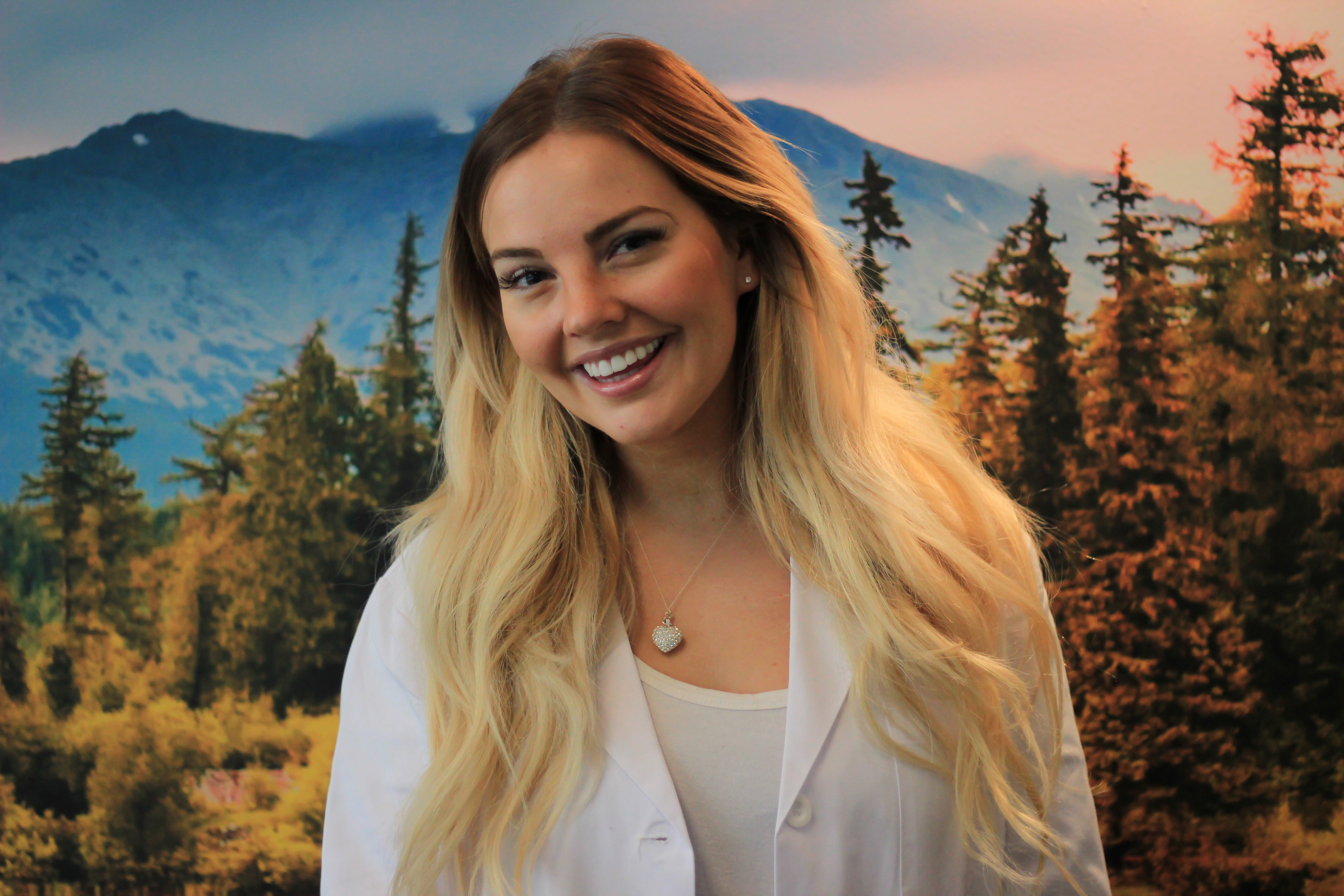 Lindy Wilde
Restricted Acupuncturist
Bio - Read More...
Hey there everyone, my name is Lindy Wilde!
My journey as a acupuncturist came from my love of sports, and family influence. I grew up living, and breathing hockey. If someone would have paid me to play for life, I wouldn't be here treating you all today. My great grandfather was a chiropracter, and believed in everything health. These two parts of my life brings me the where I am today! I studied acupuncture at Macewan University and quickly found myself loving everything about it. I learnt that acupuncture is beneficial for far more than sports injuries, and grew to love treating everything and anything I could with this wonderful practice of medicine.
When I am not at the clinic my life is all about my family and dogs. Usually you can find me hanging out with my nephew, and cuddling my three beautiful fur babies, and watching the Oilers winning (hopefully)!
I am very eager to meet you all, and help you begin your steps to a healthier and happier lifestyle!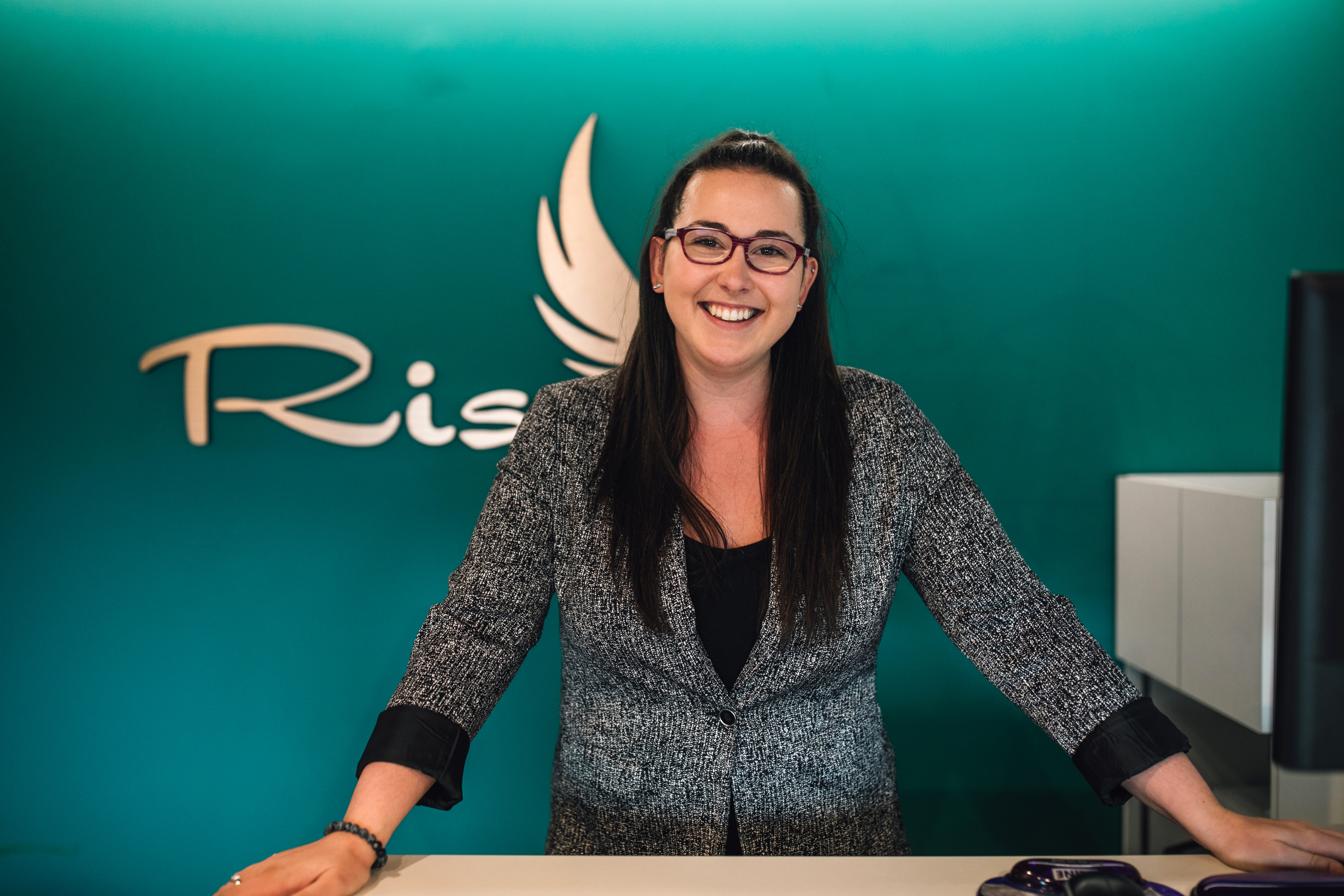 Keira Schindel
Client Leadership Manager (front end)
Bio - Read More...
My health journey consciously began at the age of 10. Dance captured my heart! I was competitive in HipHop all the way through to the University of Alberta Dance Team. Even to this day, I prefer dance based fitness or rely on music to get me through a workout. My degree in Recreation, Sport and Tourism has taken me on a path that I never could have imagined but I am so excited to be a member of the Risen team!
After 6 years in Victoria, BC, I am happy to be home. Moving away right after University provided me with excitement and challenges that have helped shape who I strive to be day to day. It was during this time that metal health came to the forefront of daily health practices. The mind-body connection can be a struggle at times but it is worth the effort.
When I'm not at my second home of Risen Health, you can find me planning my next trip, buying notebooks or stationary related items at Chapters or Michael's, or fighting white chocolate macadamia nut cookie cravings. Fun Fact: The average person consumes 35,000 cookies in their lifetime and I am well on my way to that goal!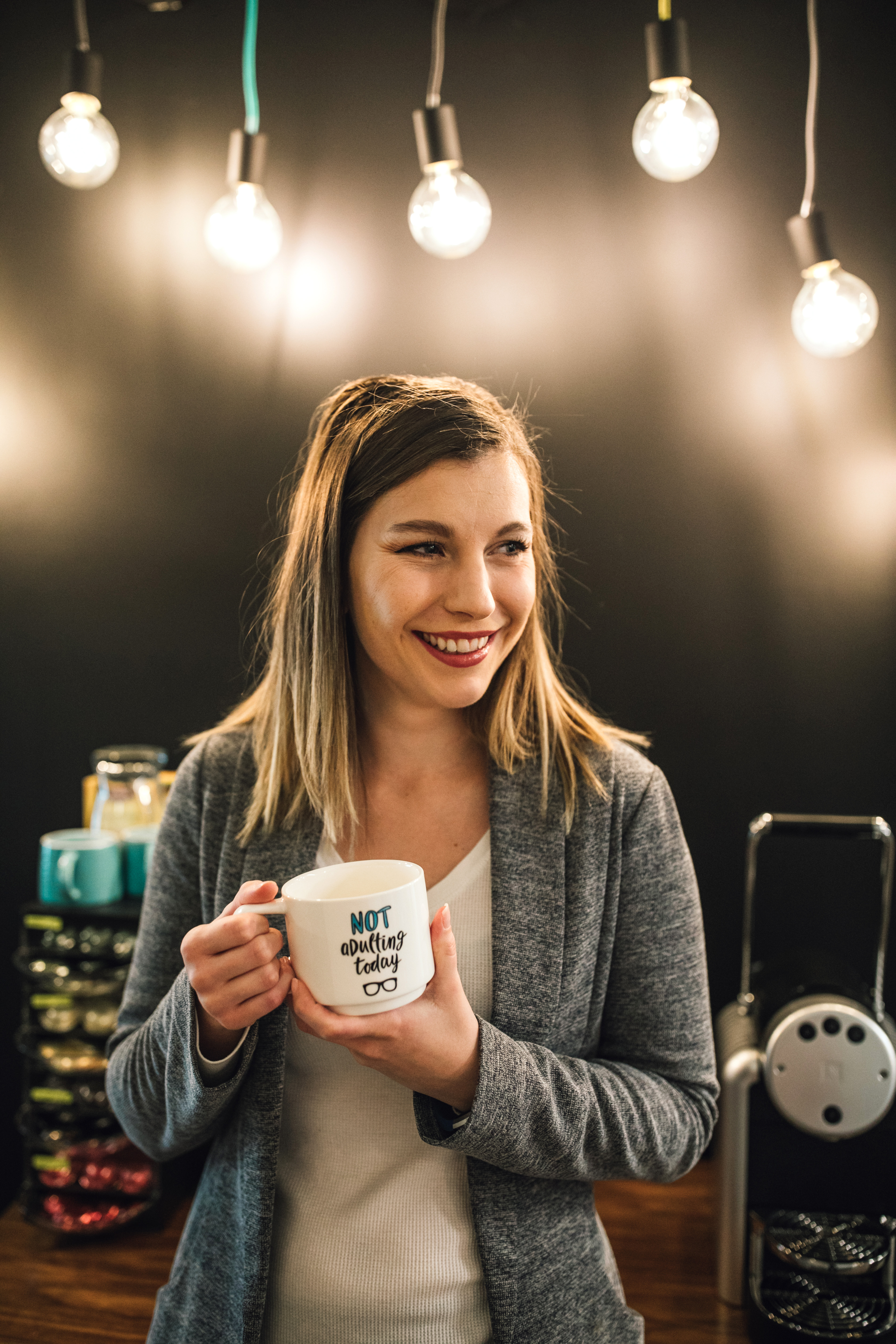 Sara Barrett
Client Leadership Manager (front end)
Bio - Read More...
Hey, Im Sara! My journey to health has been a love/hate relationship. As a kid and teen I was always active, playing sports and walking everywhere. As a young adult, my metabolism changed and suddenly I needed to watch what I was eating, which was challenging, especially since I love baked goods. I went to school to be a Paramedic, and in 2013 I graduated. They were always encouraging us to be very fit and healthy. During this time I was training 4-5 times a week in CrossFit and Yoga. I was at peak health and fitness. I got a job in Newfoundland and started working full time. October of 2013, my journey came to a screeching halt when I suffered a miscarriage. I moved closer to my family, changed jobs and had a major relationship change. I recognized that I was depressed and had symptoms fo PTSD from my time as a Paramedic, and that I needed to seek help. I sought out counselling and now go to the gym 4x/week. It has been a slow process but I am now moving in the right direction towards health. I've realized that it is important that my mind, spirit and body need to work together to help heal my wounds. I am passionate about passing on the knowledge I've gained into helping others with their journey, and make talking about Mental Health less of a stigma. My next step is to continue schooling for becoming a Doula. When I'm not busy helping out at Risen, I like to spend time snuggling my dog Nero and watching episodes of Friends.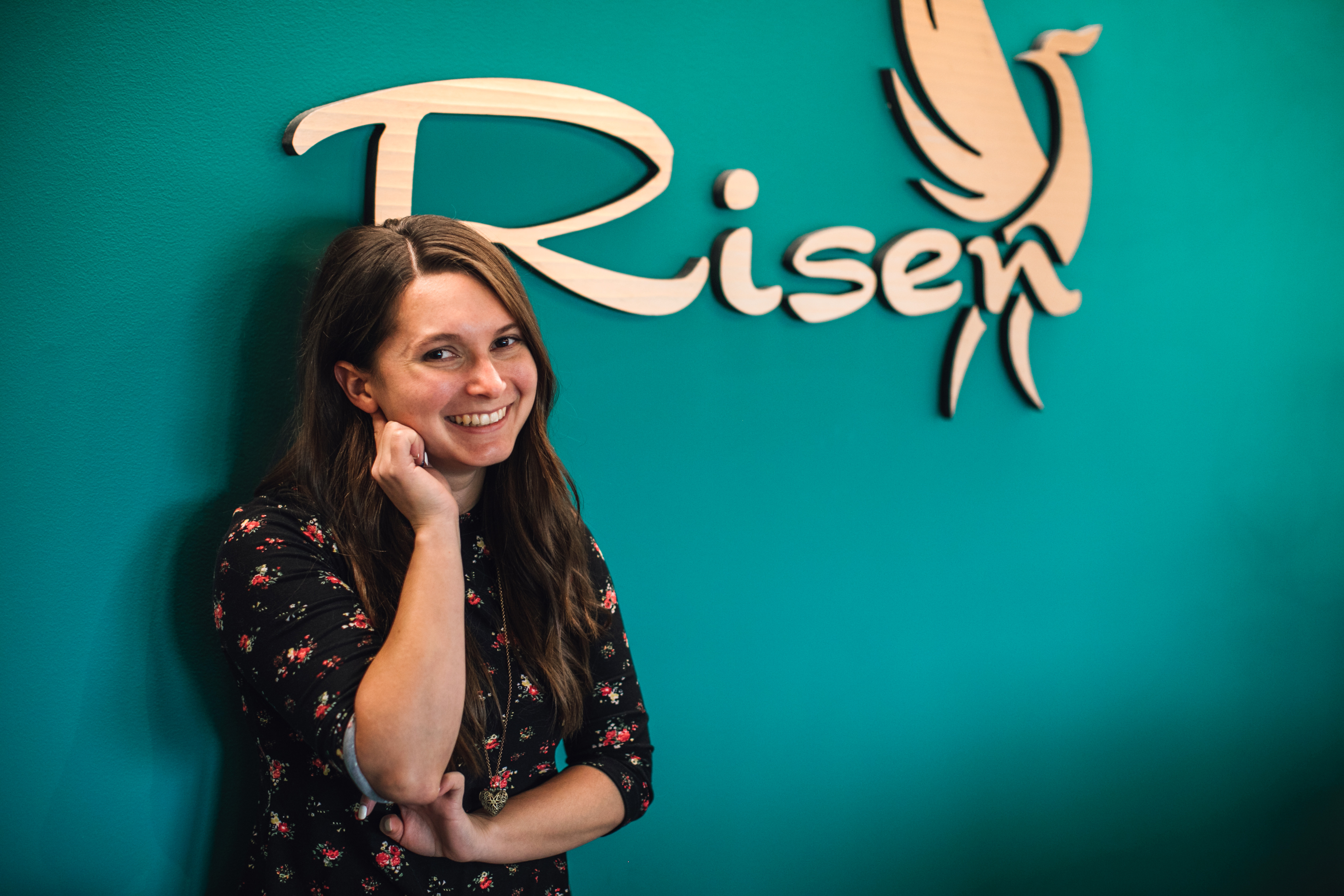 Aimee Bautista
Client Leadership Manager (front end)
Bio - Read More...
Hey all! My name is Aimee Bautista – I am excited to be one of the Clinic Manager's of Risen! I was born and raised in Central Valley, California, in a little town called Ceres. I was driven as an athlete all throughout my school years, Kindergarten to College/University in competitive swimming and water polo. There was never not a moment that I was not doing a sport. Even the summers, I would help coach the City of Ceres' Dolphin's Swim Team between the age group of 5 years old – 18 years old.
I went to Modesto Junior College and the State University of Stanislaus in 2009, graduating with an Associated Arts emphasis in Humanities and Psychology in 2013. I still aspire to achieving bigger dreams since I had pushed paused to marry my beloved husband, Adam. It was not until 2013 when I had spread my wings and took flight to Alberta, Canada.
It has been an interesting 5 years of living in Spruce Grove, Alberta, as I had to start all over again with adapting to an entirely different culture and make new friends. However, if I had to do it all again to meet my best friends, Nigel and Sara, I would do it in a heart beat.
In my free time, I enjoy going on long runs in the elements, play video games with my husband, and cuddle my two fur ball cats!
Monday-Wednesday  *10:00 AM – 8:00PM
Thursday                       *12:00 PM - 8:00 PM
Friday                              10:00 AM – 5:00 PM
Saturday                            9:00AM – 5:00 PM
*These hours are reflected to business hours, however, they may vary upon staff schedule or practitioner availability.