Our Approach
If there is anything we have learned over our years in the medical field, it's that it takes multiple modalities to give you the full care that you need.
Be it acupuncture, massage therapy, physiotherapy, psychology or nutrition; each modality has something to offer, a piece of the puzzle.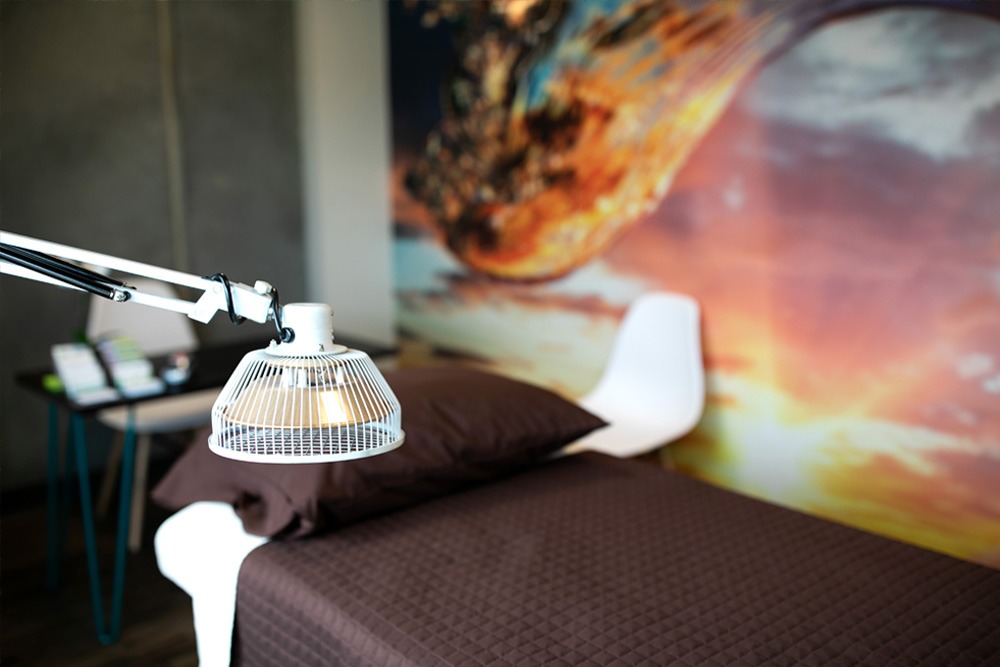 Find your best self
Not all people respond to the same modality the same way and often another approach is needed.  We want to work with you and go beyond the surface issues.
Having modalities like Holistic Nutrition, the foundation of a healthy mind and body is important to your well-being.  Psychology is more than just the mind, it's about connecting the mind and body.  Acupuncture utilizes ancient Chinese medicine with Western medicine to support the overall healing.
We want to be different!
At Risen, from the moment you enter our doors, we are here to help you on your journey.  You're not just another number, you are a part of a wellness community.  We want to get to know you on a personal level in order to understand and meet your needs.
From our staff at the front end to our practitioners in the back, we will make sure that you are given the care you need and deserve.  We strive for you to leave feeling great,  better educated about your body and mind with the tools in hand that you need to progress and succeed.
Goal Wall
At Risen, even our staff are continuously working towards a goal, be it 50,000 push-ups in a year, or furthering their education to become a Social Media Marketing Specialist or Doula. That's why we have a whole wall in chalkboard paint dedicated to all of our goals, located next to our coffee bar.
It serves as a reminder that we are all striving to better ourselves, and shows our patients that we too are working towards a goal. It's a great way for us to cheer each other on and celebrate our successes; because here at Risen we continue to Rise.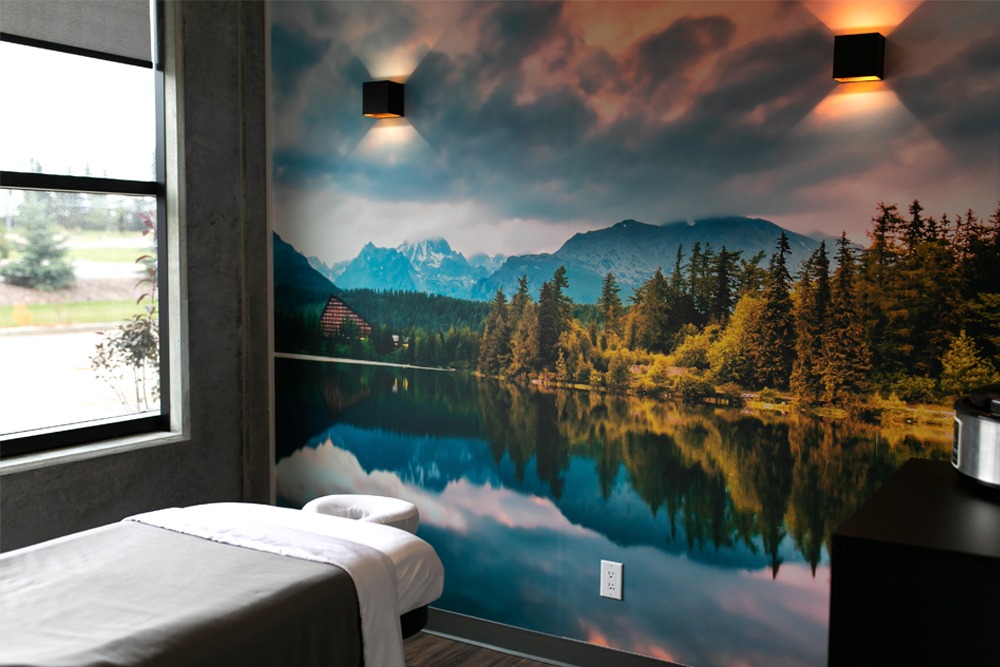 To offer a safe and judgement free environment where we canfocus on helping people grow into becoming the best version of thethemselves.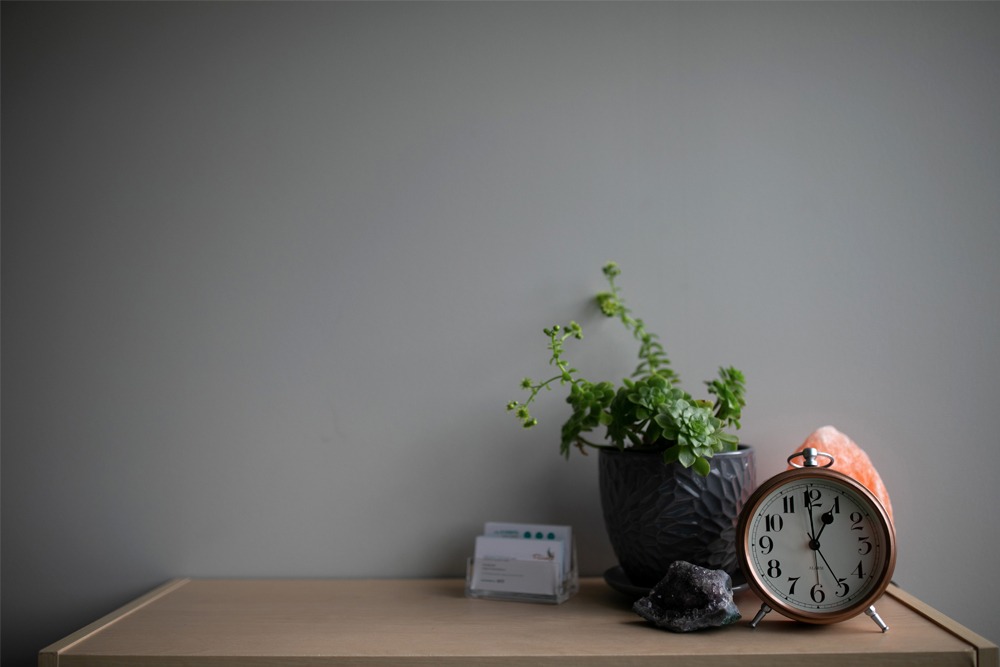 To create a positive environment, whilst accepting the fact that we all have flaws and negative days.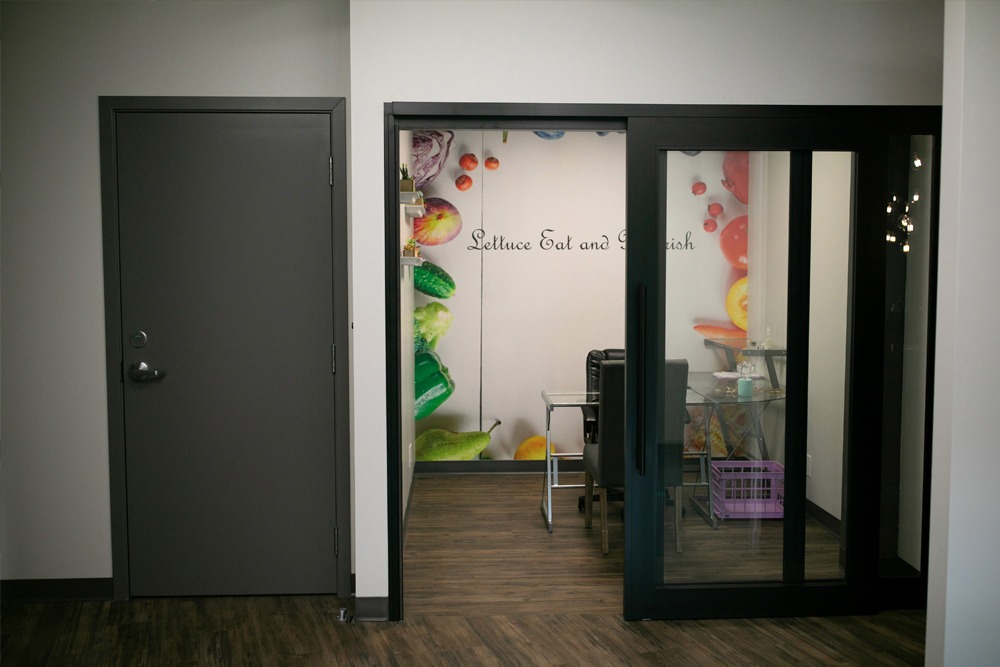 To create a community of wellness throughout our city by forming relationships with local businesses; and through volunteering to local causes.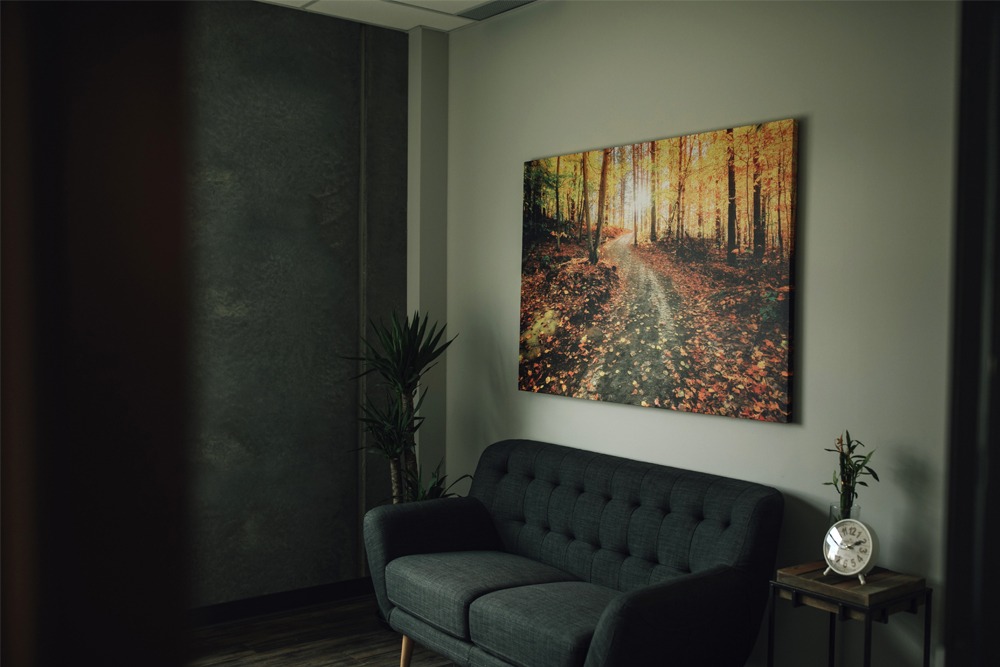 To raise awareness for mental health and support those dealing with mental illness.
Monday - Thursday     *10 pm - 8 pm
Friday                             10 am - 6 pm
Saturday                        9 am - 5 pm
Sunday                           CLOSED
*These hours reflect main reception hours and availability for all staff; however, some practitioners may open up their hours earlier or later at their discretion.